They are renewable in nature and their production is harmless and eco-friendly. These are colours derived from renewable sources like plants, minerals etc. Plant sources being bark, berries/fruits, leaves, flowers, roots etc. Natural Dyes provide higher UV absorption in the fabrics they are used on, which protects our skin from harmful sun rays. By using natural dyes rather than synthetic dyes, we are able to closely connect to nature and recognize the importance it plays in all of our lives. There is a growing demand for Organic cotton textiles dyed using natural ingredients
The synthetic dyes set off the decline of the natural dyeing and also resulted in major "pollution, to the extent that the dyeing towns have become un liveable" "The water..." contamination is so high in the Tamil Nadu dyeing town of Tiruppur, where a river (noyyal) has turned totally black because of the dyeing effluents. The water used is very high. If virtual water is taken in to account it is way higher.
The ground water also is highly contaminated in these areas. Taking stock of the various pollutants, long term environmental impact and our own health the world (especially the west) is turning back to natural dyes. while each of the color derived means a host of experiments and hand process. To help your own health and that of the environment and to revive the dy(e)ing art, support Natural dyeing.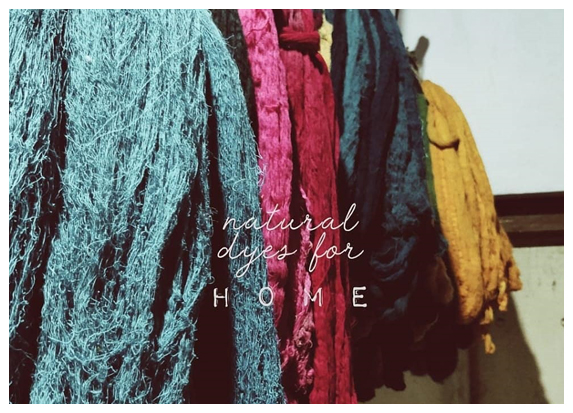 Natural dyes are slightly expensive and time consuming due to their source material, but can be used for large scale operations and small batches too.